​​2000 Ton hydraulic steel wire rope press machine purchased d
Aug.26th, a group of customers from Australia visited our factory. On the morning of 26th, , Mr. Scot and his colleagues firstly visited our office in Shanghai.
SOV marketing manager Mr. Shawn Ding had a meeting with them about the 2000 Ton hydraulic steel wire press machine they purchased a week ago.
The visit was to discuss more technical details about the production and settle standards for the dies.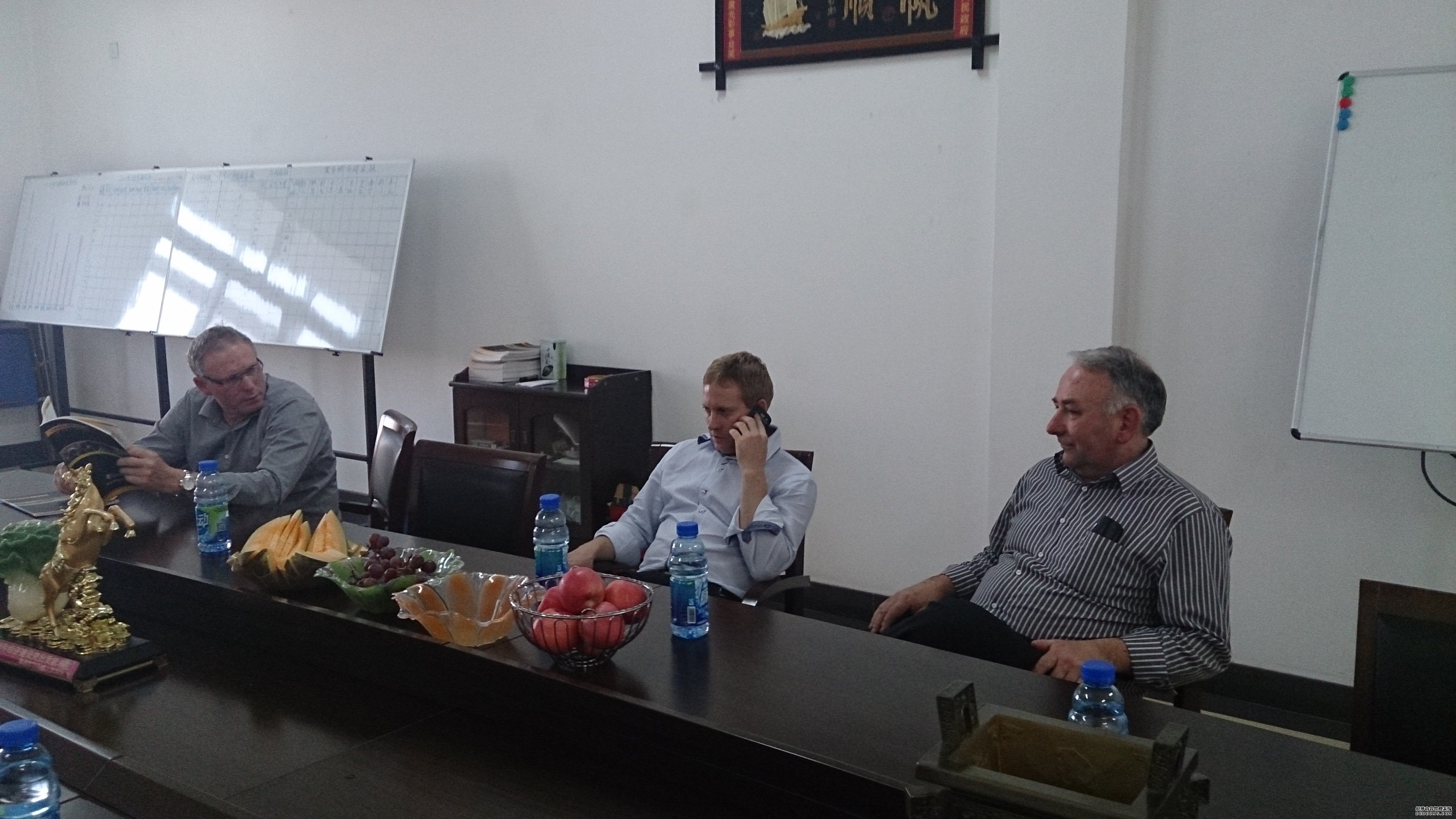 In the early afternoon we arrived at our factory in Taizhou, Jiangsu province.
The customers visited our production line, our warehouse, and checked our current 500 ton hydraulic steel wire rope machine.
Also they showed great interests on our bolting tools such as hydraulic torque wrenches and high tonnage hydraulic cylinderes.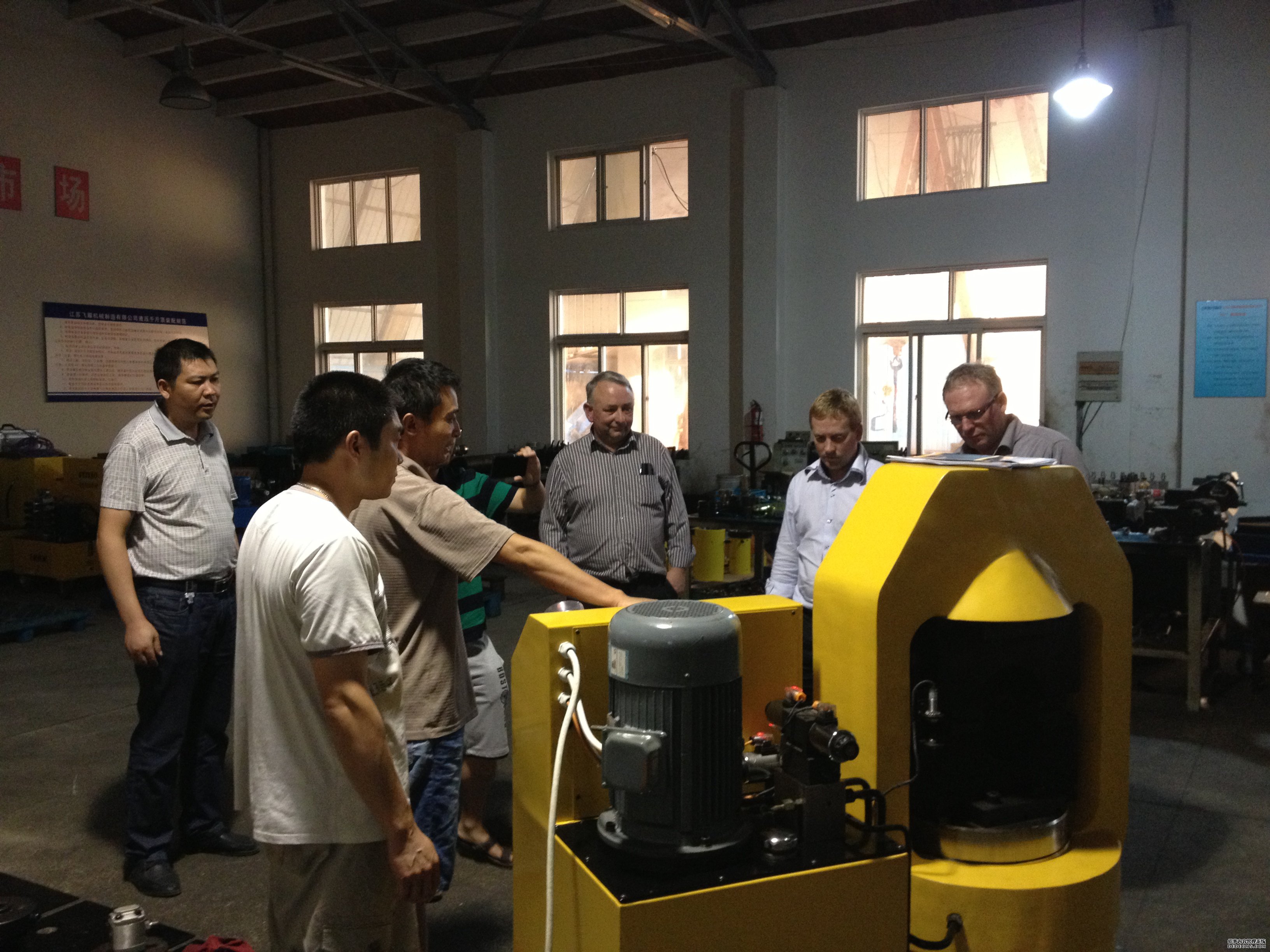 The customers tested and checked our hydraulic swage machine, and were very satisfied with the performance.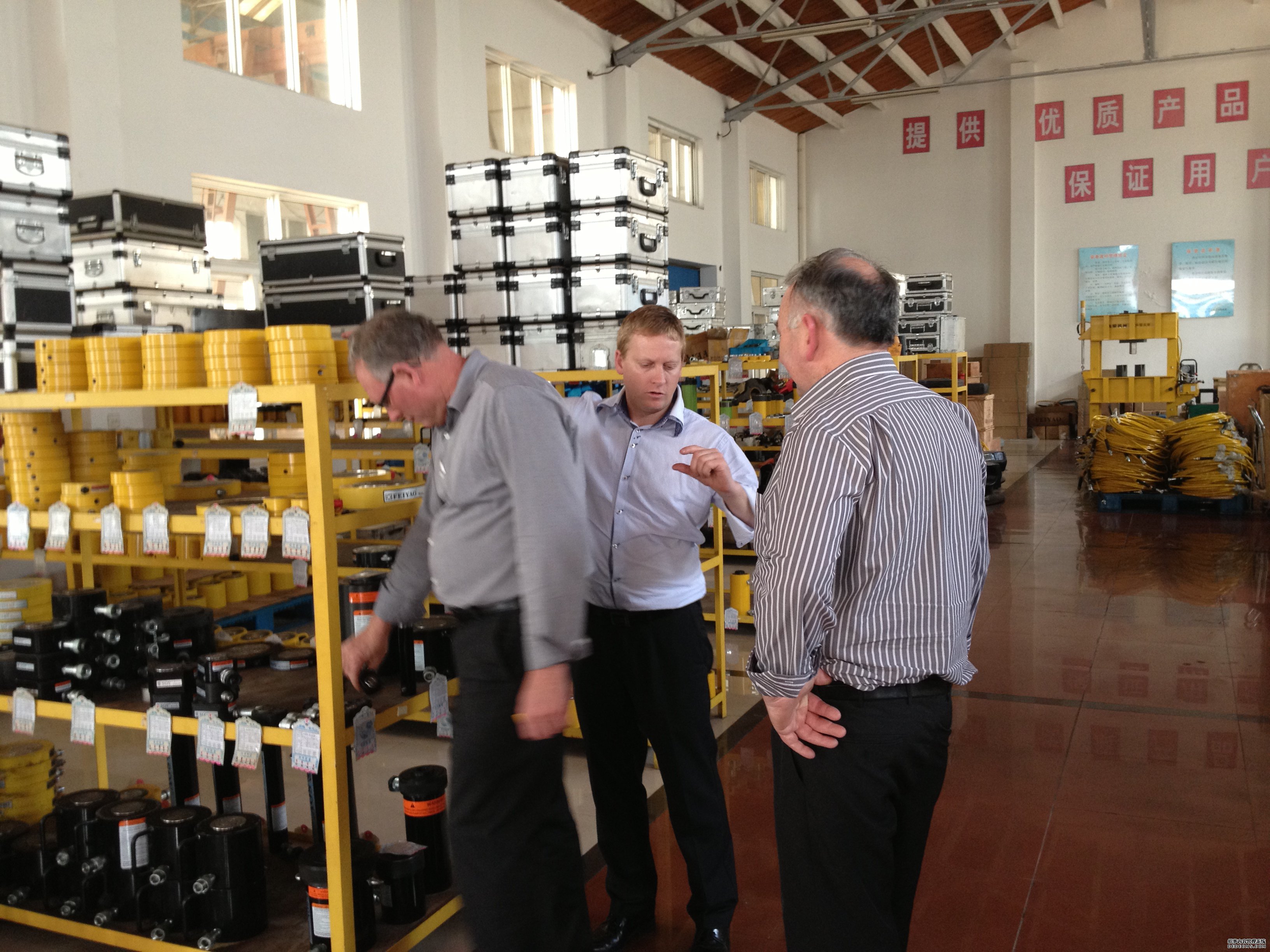 After the test running the hydraulic swaging machine,
the customers showed great interests on our hydraulic tools such as hydraulic jacks and hydraulic torque wrenches.