​​Hydraulic wire rope press machines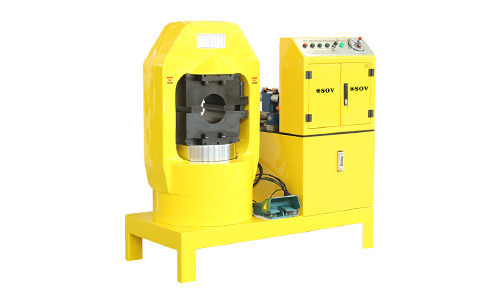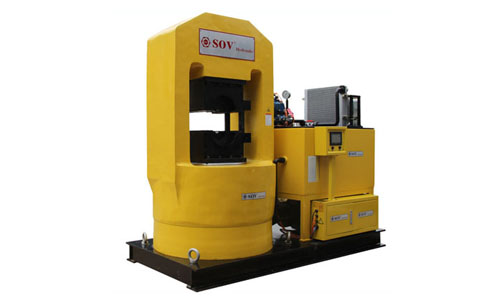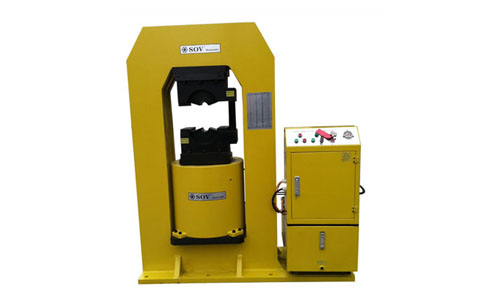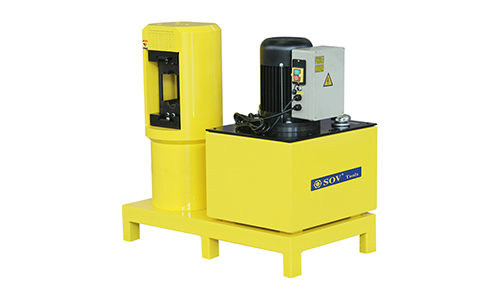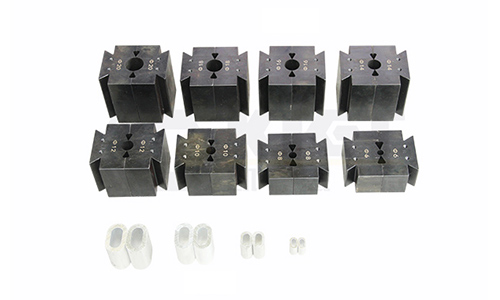 Features
1. SOV steel wire rope swaging machine lines can press the steel wire rope with size ranging from 6mm to 150mm.
2. Press capacity: from 350 ton to 3000 ton.
3. T he pressed steel wire rope features super high strength, strong corrosion resistance.
4. Small volume, compact structure, light weight design.
5. Main body is made of casting or forged superior alloy steel, sturdy and durable.
6. Dual control modes hydraulic system (both overflow valve and pressure gauge with electric contact could control the pressure precisely.
7. Advanced technology features high working efficiency, labor strength of the workers can be reduced at a large extent.
8. Sealing ring from PARKER features the performance of wear-resisting, high temperature resistance, high pressure resistance, etc.
9. Operated by high and low pressure pump-hydraulic oil supply system which can improve the pressing quality and production efficiency at the great extent.
10. Mould is made with superior die steel with treatment of high temperature, tempering, quenching, etc.
SOV cooperation's hydraulic steel wire rope swaging machines have been supplied to Chinese local market and overseas market for many years with mature technology and quality used in different kinds of industry.
Parameter

Packing
Wooden case packing
Warranty
One year for free repair and replacement.
Related products